Conclusion of a contract between Aras Tarla Amir Company and IRIPP to transfer know-how for mass production of Macrolophus pygmaeus (Rambur):
Biocontrol methods are good alternatives to reduce the use of toxins and chemical pesticides in greenhouses. Macrolophus pygmaeus (Rambur) plays a major role in integrated pest management programs, especially Aras Tarla Amir greenhouse pests.
Biological methods and the introduction of new methods for mass breeding of natural enemies of pests is a pest control approach based on ecological principles for reducing the use of toxins that cause environmental pollution.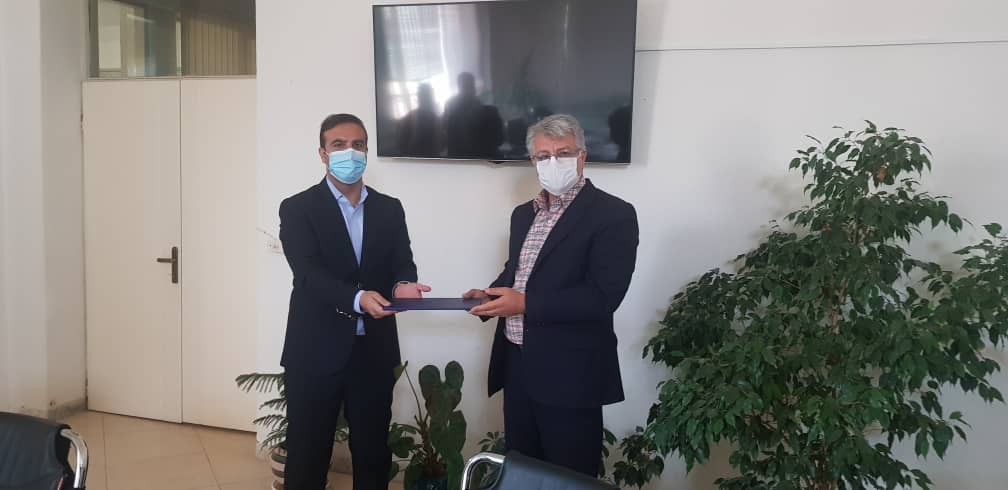 As a brand dedicated to producing healthy food and protecting the environment in greenhouse cultivation, Atavita is always looking for ways to improve its production process.
In this regard, a contract was concluded between Aras Tarla Amir Company, the producer of Atavita greenhouse products, and the Iranian Research Institute of Plant Protection (IRIPP) to transfer know-how of mass production of Macrolophus pygmaeus (Rambur).
This contract was signed at the conference hall of this institute on Wednesday, September 30, 2020. This meeting was attended by Mr. Yousef Ebrahimi and Mr. Kamran Jarahi, Vice-Chairman of the Board of Directors and Senior Consultant of Aras Tarla Amir Company, respectively, Dr. Jafari and Dr. Minbashi Moeini, Head and Research Deputy of the Iranian Research Institute for Plant Protection, and some other officials of the institute.
This contract was concluded following a memorandum of understanding between Aras Tarla Amir Company and IRIPP on August 4 and the visit of the head of this institute and officials of the Agriculture Jihad Organization of East Azerbaijan Province to Atavita mechanized greenhouses and modern facilities on August 26 this year.
Located in Aras Free Trade-Industrial Zone, Jolfa, greenhouses of Aras Tarla Amir and Aras Tarla Amin companies, producers of Atavita products, make up the largest greenhouse complex in Iran and the Middle East. Equipped with modern and advanced facilities, this complex aims to operate one of the world's 10 largest hydroponic greenhouses.