The Ebrahimi Commercial Group, the founder of Atavita, started exporting fruits and vegetables to the Commonwealth of Independent States (CIS) in 1994. This group had previous years' experience in producing greenhouse crops.
In 2014, the Atavita Group decided to build modern high-tech greenhouses at the level of global agricultural standards. This led to the birth of Aras Tarla Amin and Aras Tarla Amir Companies.

Employment of more than 1100 people
43 thousand tons of annual production

87 hectares of greenhouse area
Based on a detailed micro-planning, the Aras Tarla Amin Company was established in 2014 and started the construction of the largest integrated complex of hydroponic glass greenhouses in Iran in the Aras Free Trade-Industrial Zone at the same year.
This project was designed utilizing consultation services and technologies of top international companies in the construction of greenhouse complexes. The required equipment and machinery were imported from the Netherlands and operationalized under the supervision of Dutch experts.
The official production and export activities by this Group were started in 2016. By integrating the most advanced technologies in the world with domestic ideas and capabilities, this project was a substantial development in the domestic greenhouse crop production industries.
The Aras Tarla Amin Company project is an integrated complex of hydroponic glass greenhouses, located on an area of 50 hectares with 31 hectares of greenhouses.
This greenhouse complex has 400 employees and an annual production capacity of 17,000 tons, about 85% of which is exported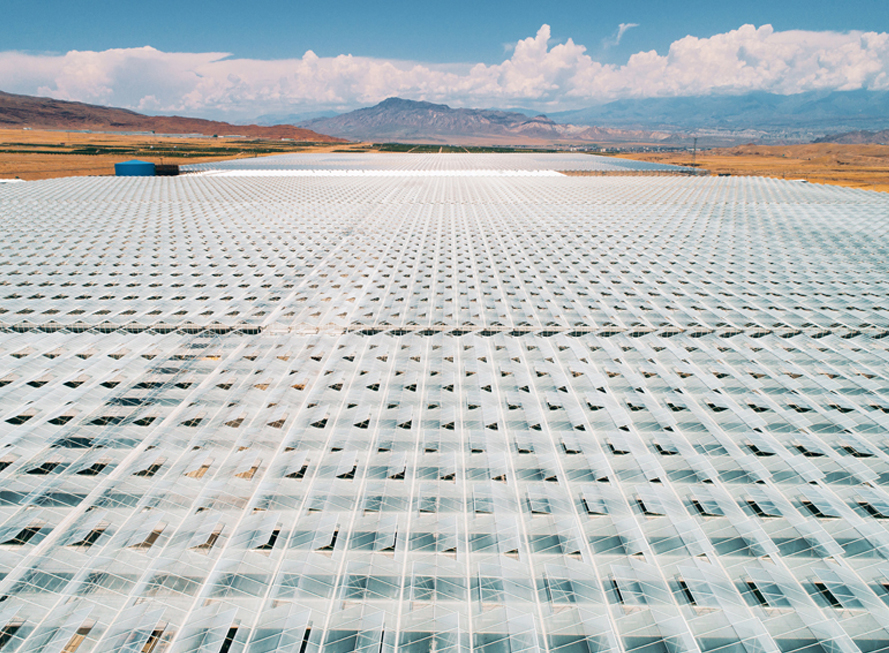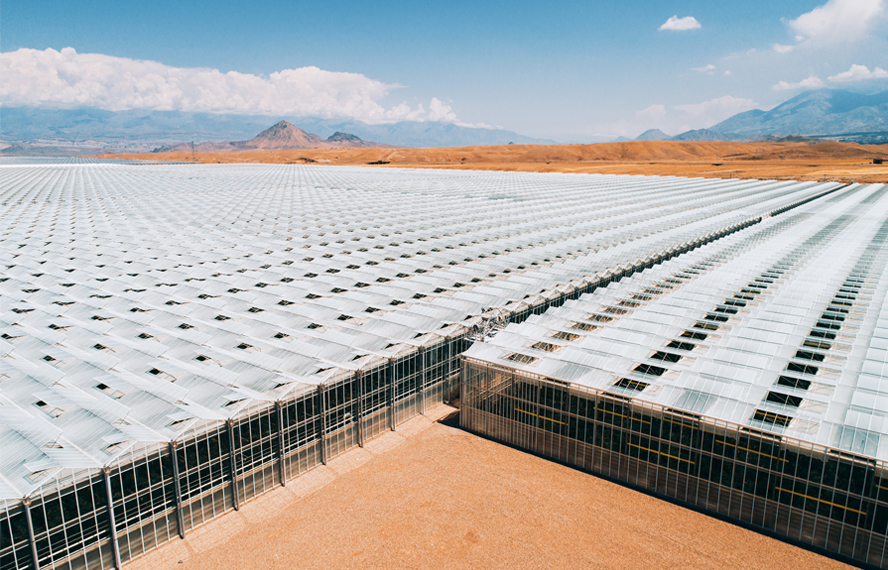 Aras Tarla Amir greenhouse complex
Following the success of this huge project, the development of the Aras Tarla Amir project was started in 2017.
This greenhouse was installed using modern technologies on an area of 80 hectares in the Aras Free Trade-Industrial Zone. The Aras Tarla Amin Greenhouse, with an annual production capacity of about 26,000 tons, up to 85% of which is exported, has created employment opportunities for more than 700 employees.
Atavita represents the unique products of the largest most advanced high-quality greenhouse complex in Iran, which restored nostalgic and natural tastes to greenhouse products.